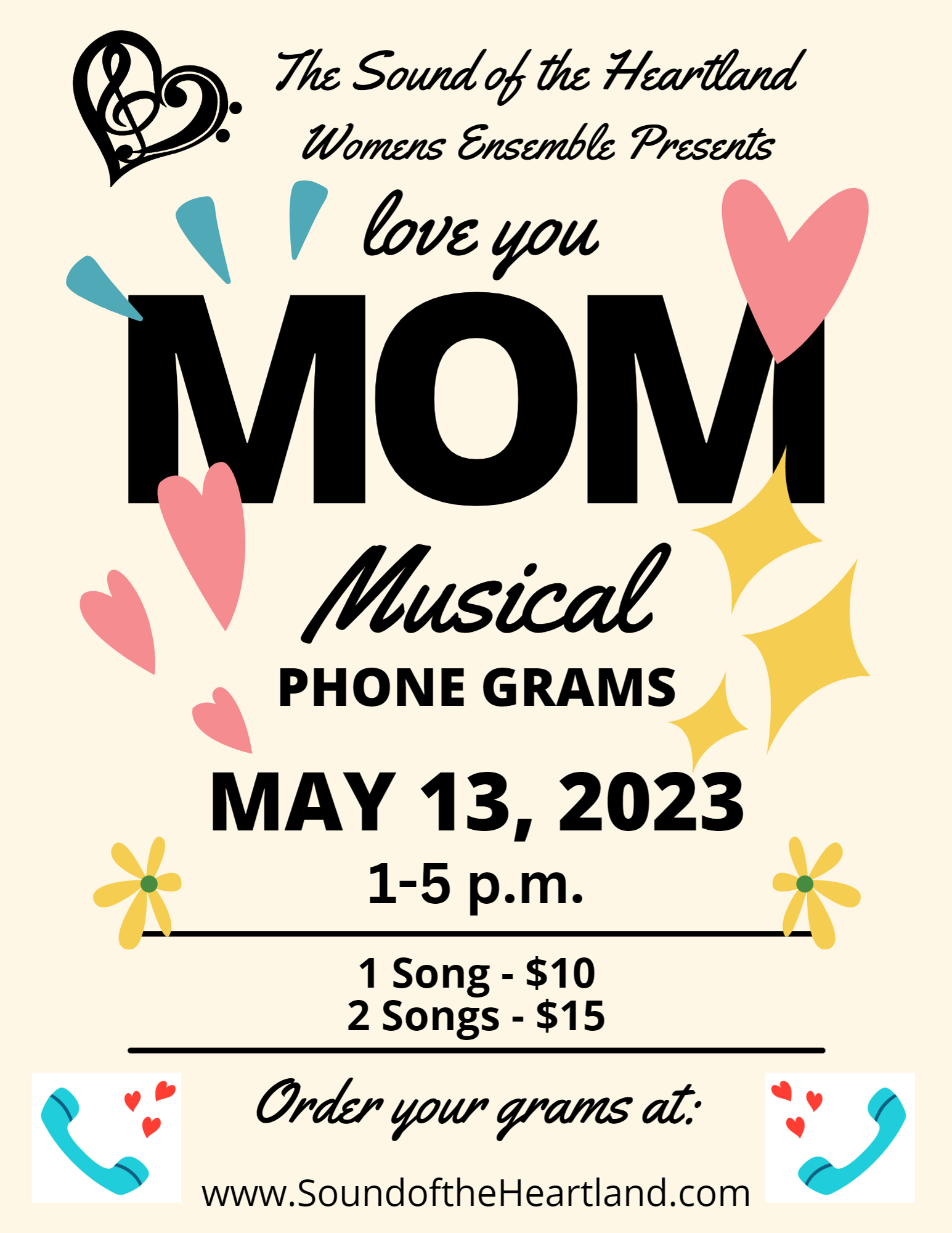 Singing Mother's Day Grams!
Phone Mother's Day Grams are an unforgettable gift that will leave this special person speechless.
For only $10 or $15, the full Sound of the Heartland Women's Ensemble will call your mother and serenade her with some lovely tunes, wherever she may be!
2023 PHONE MOTHER'S DAY GRAMS
Package includes
• A Personalized greeting;
• ONE ($10) or TWO ($15) sweet songs sung in four part harmony!
-------------------------------------------------------
Mother's Day 2023 is on Sunday, May 14. We will be calling your mom on Saturday, May 13th, between 1-5p.m.
HOW TO ORDER:
Step 1: Purchase a 1 or 2 song Gram from our store at www.soundoftheheartland.com/product-catalog
Step 2: Send an email to [email protected] with the following information:
- Mom's Name and Phone Number
- Your name (or who you want the grams to be from)
- What time from on Saturday, May 13 (between 1-5 p.m.) would be best to call Mom. We will make up to 4 attempts during that time to connect.
Deadline for personalized orders: Friday, May 12th at 5 PM