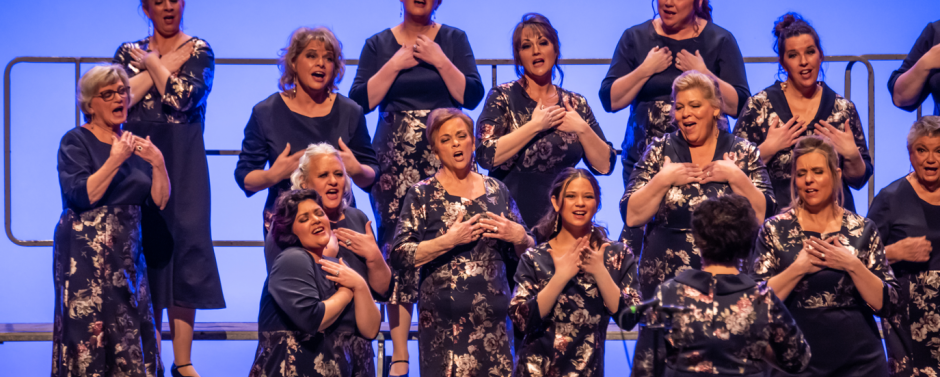 Style and Substance in One.
Click for a VIDEO:  What it's Like to be a Sweet Adeline! 
This ensemble serves up a generous combination of quality 4-part harmony, performance art and the ability to engage women in a lifetime of learning.
Sound of the Heartland is a member chorus of Sweet Adelines, International and embraces the Barbershop artform in its repertoire.  Other genres of music are a part of their repertoire as well, including Broadway Hits, Jazz, Sacred music, and hits from the popular culture.
Take a look throughout the website for performance, membership and education opportunities.