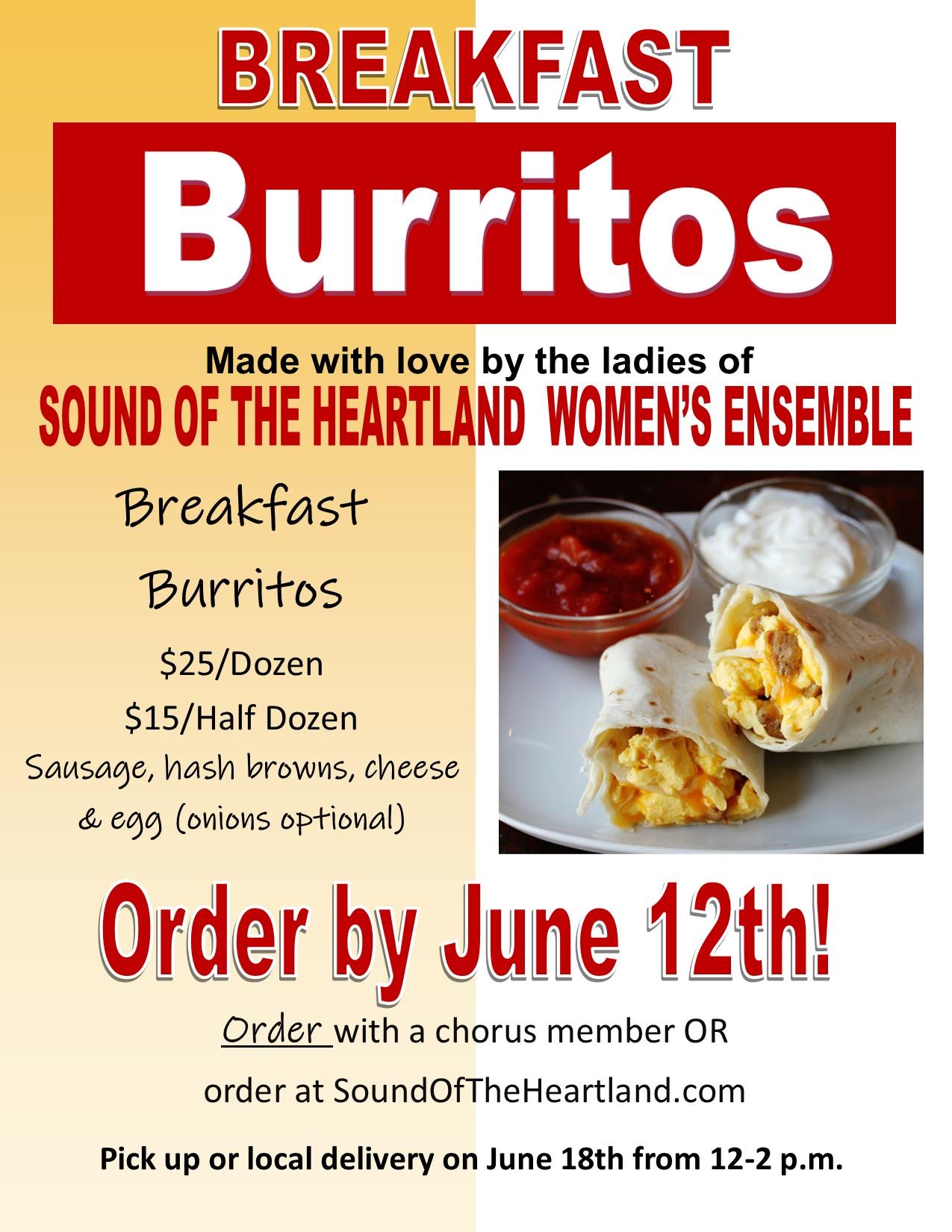 The ladies of the Sound of the Heartland are at it again...making their famous Breakfast Burritos!
Sales start May 13, 2022 and end on June 12, 2022. Order a half or full dozen, onions are optional.
Order straight from your local Sound of the Heartland member or order on our online store. 
Pick up is Saturday, June 18th from 12-2 at First Baptist Church in Newton, 200 W 6th.