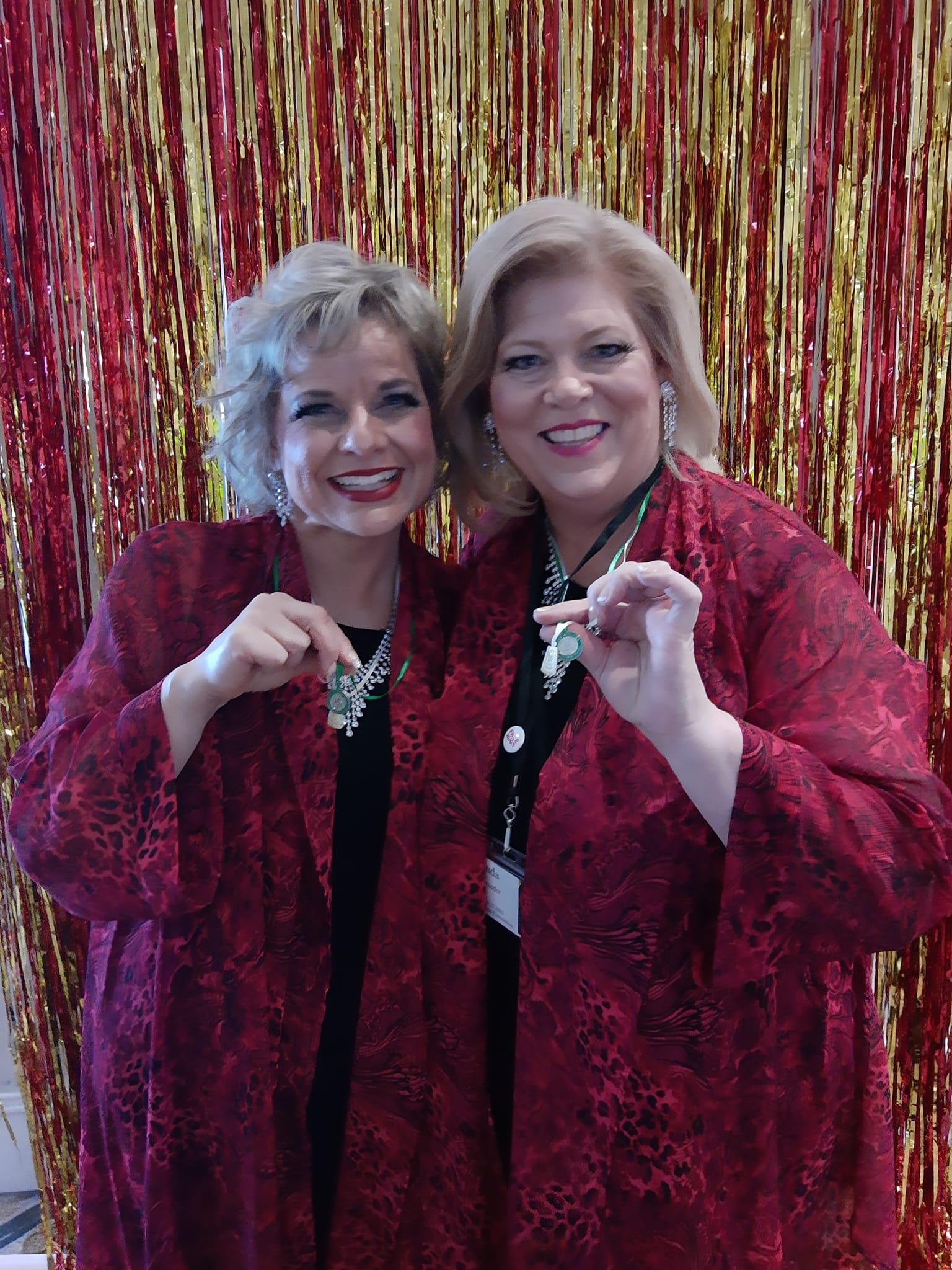 Last weekend Sound of the Heartland sang our hearts out....(Finally!)...on that big Region 25 stage in Wichita!
We were thrilled to receive medals for third place Division A (small chorus) and fifth place overall! Pretty amazing for a group of 15 singers, don't you think?!?
We are small AND mighty!
Imagine what we could do with more on the risers?  Watch for news on our upcoming Spring Auditions!
About "Contest"
Each year the chorus prepares a ballad and up-tune for competition scoring.  SAI competitions are an educational tool and performance opportunity for member choruses, with bragging rights for the year going to the winners of each category.
Region 25 is a member of Sweet Adelines International, a worldwide organization of women singers committed to advancing the musical art form of barbershop harmony through education, competition, and performance. Sweet Adelines International choruses are divided into several geographical regions. The Heart of America Region 25 is comprised of 30 choruses from seven states stretching from northwest Texas to Tennessee.