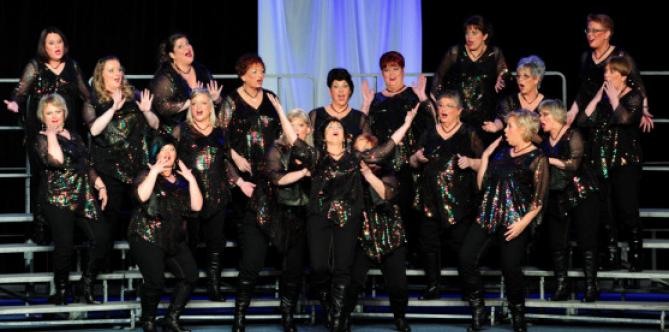 Our goal in each performance is to create an experience for you that you will never forget.  If you haven't had a chance to experience us live yet, we encourage you to attend one of our upcoming performances.  
March 19-21, 2015 -  Sweet Adelines Region 25 Competition - Tulsa, OK     Our ensemble participates in SAI's annual regional competition.  Schedule of events will be posted in February.
June, 2016 - Annual Show, Newton, KS   Sound of the Heartland partners with Mt. Hope Sanctuary in McPherson, a women's safehouse.  This is a public performance of our stage show.  Details to follow.